Our Monastery Church roof work (Phase I) has begun on December 17th. 2021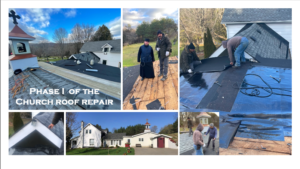 BUILDING FOR THE PRESENT AND FUTURE
We appeal to you kindly asking to help your monastery with a donation towards the renovation of our Church roof, so we may continue our monastic ministries and  serve the Orthodox Community in Canada.
Thank you for considerent a gift for the renovation of the Holy Monastery's Church.
May the blessing of the Lord be ever upon this Holy monastery!
In Christ,
f rasofor Policarp